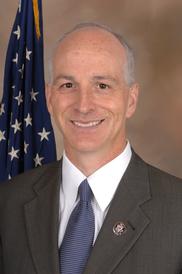 Congressman Adam Smith (D-Wash.) serves as the Democratic leader of the House Armed Services Committee, where he is a strong supporter of American military personnel and their families, the heart of our national defense. Ranking Member Smith is committed to providing the people who serve in our armed forces with the best equipment available and necessary support – including food security, housing, education, child care, and health care – to carry out current and future missions. Ranking Member Smith is equally focused on ensuring the Pentagon spends taxpayer dollars in the most efficient and effective manner by carefully examining our defense policies and programs while also working to eliminate fraud, waste, and abuse.
Ranking Member Smith has long supported the need for the United States to be able to quickly adapt and evolve in its national security and national defense posture and policies, particularly as it relates to investment and innovation in technology and our defense industrial base. By doing so, the United States will be better equipped to address the pacing challenge presented by China, the acute threat posed by Russia, and the persistent threats presented by North Korea and Iran. He is an ardent advocate for the United States to continue working with partners and allies to deter aggression and defend democracy worldwide, particularly as it relates to Ukraine getting the military and humanitarian assistance it requires in their fight to defend their sovereignty against Putin's unlawful and unprovoked invasion.
Having served on the House Armed Services Committee since 1997, Ranking Member Smith served as the Chairman of full committee from 2019 to 2023. He formerly chaired the subcommittees on Air and Land Forces and Terrorism and Unconventional Threats and Capabilities, respectively. Ranking Member Smith has also previously served on the House Foreign Affairs Committee and the House Permanent Select Committee on Intelligence.
Understanding the need for a holistic approach to national security and national defense, Ranking Member Smith recognizes the critical importance of addressing the threat posed by climate change as well as pressing social and economic challenges like poverty reduction, access to education, sustainable global markets, diplomatic engagement, and good governance. As such, he has been a long-time advocate of strengthening American diplomacy and development by working with allies and partners to defend the rules-based, international order that the United States has helped to build while also providing for a more resilient national defense.
Congressman Adam Smith represents the Ninth District of Washington State, serving parts of King County including South Seattle, Renton, Bellevue, and Federal Way.